It has been a rather long time since the last time I blogged. I would like to blame this on three main culprits (in chronological order); university exams, Christmas and flu.
And now it's 2009. A whole new year to fill with glossy magazines, shiny shoes and, with the current economic situation as it is, a lot more debt than originally expected. Just like countless others who kid themselves into thinking the new year really is a time for turning over a new leaf, I have made my resolutions and plan to stick to them for at least the next week.
I have, of course, made the obligatory resolutions of losing weight, drinking less (or at least spreading out the drinks over more time) and keeping on top of my university work, but on top of these I have also made a fashion resolution.
Last month I turned twenty. Sadly I still look twelve, which is where my resolution comes into play. I feel my wardrobe includes far too much colour. I shall no longer dress like a clown-lite. My fashion resolution for this year is to increase the amount of grown-up shades I wear. Greys and navys and beiges, and of course black and white, will all be making a more promenant appearance in my wardrobe.
This time next year when I will be twenty-one, living and working in France and a stone lighter with beautiful long shiny hair (well, a girl can hope anyway) I will also have a wardrobe which doesn't give off the impression that I've spent too much time paintballing and not enough time being a proper grown-up. Well, grown-upish anyhow.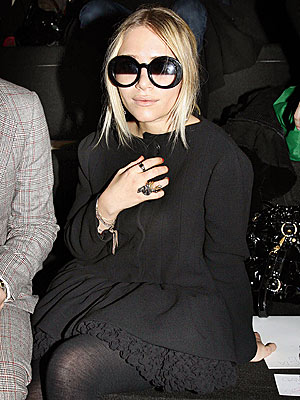 Don't misunderstand me, I'm not saying goodbye to colour for good. Obviously a splash of fuscia here or some cyan nail varnish there is essential to any wardrobe, but I'm looking to streamline my clothing choices this year; only buy things which I think I'll be wearing for a long while yet (thanks not only to my poor student status, but also to the credit crunch). And I really really do want to look my age for once, even if I can't always act it.
Happy New Year. Word on the grapevine is that 2009 is going to be the best yet...